Your safety and wellbeing while with us is paramount, therefore the event has been specifically redesigned to ensure strict social distancing at all times. We continue to work closely with the local council, the venue and specialist suppliers to ensure we deliver an event that is safe for everyone as well as enjoyable.

In response to the Government guidelines we have made the following changes to the event:
All audience activities relating to the event will take place outdoors.
We have significantly increased our event footprint to accommodate the reimagined event space.
Tickets to this year's event will be sold in pairs and groups of four to suit your housing and social bubbles. When with us please pay attention to the signposting and guidance from our staff.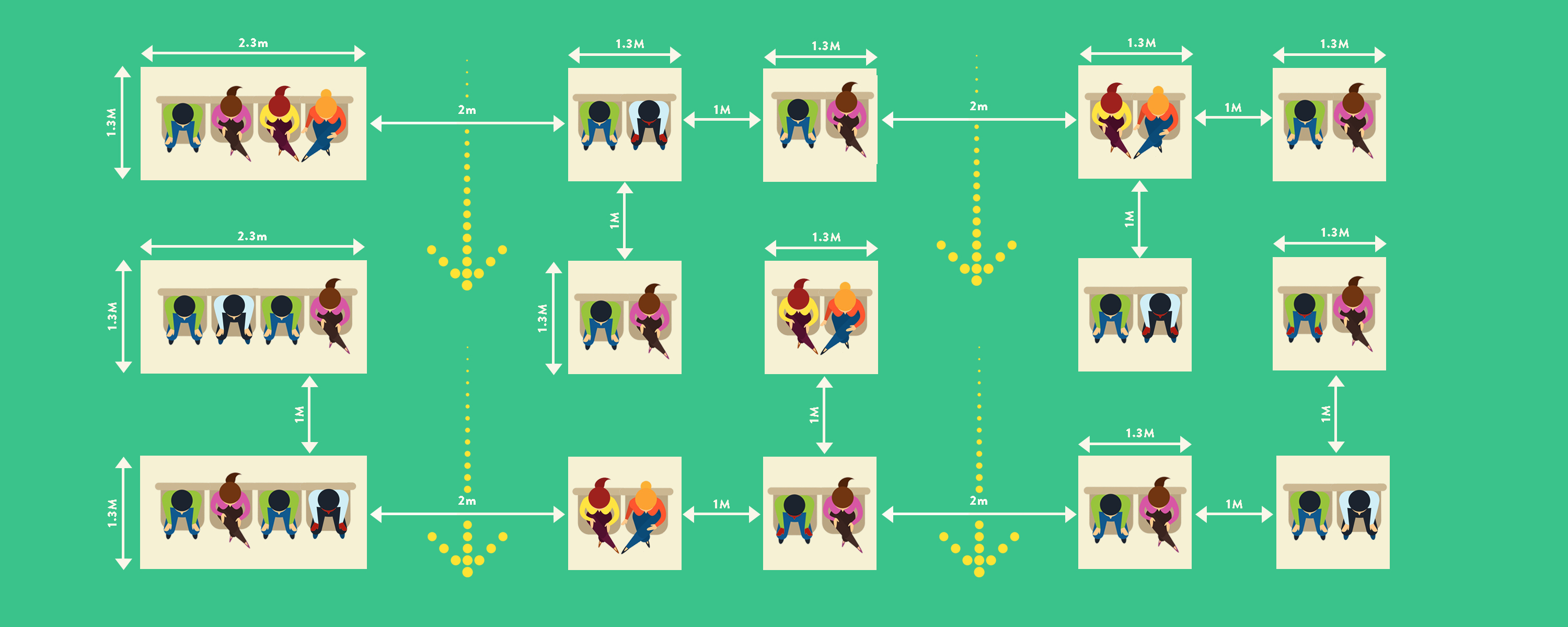 The audience arena has been split into four separate blocks - each with their own colour code, entrance & exit points, toilet & hygiene facilities & dedicated staff.

There are multiple entrance & exit points to ensure social distancing can be maintained at all times. Please check your tickets to find your gate and block colour & entrance time ahead of arrival.
Face coverings are mandatory while moving around at the event.
There will be no intervals and each show will run for approximately 100mins.
In place of our usual bars and street-food stalls we are offering pre-purchased drink & snack bundles bursting with tasty treats. We encourage ticket holders to pre-purchase a bundle when purchasing their tickets to reduce waiting time and movement during the shows. Your bundles will be ready for collection as you make your way to your seats.
A limited bar service will be available during the show with a deliver-to-seats service. No food or drink can be brought into the event.
All our staff have received up to date training and have been equipped with the necessary PPE, they are on hand to answer any questions you have and are committed to ensuring your time with us is safe and enjoyable.
All ticket bookings are only accepted online, making sure we're able to get in contact with you following your visit if we need to. We are committed to the Government's Test & Trace initiative.
There is no Box Office facility at the event, all tickets must be pre-purchased via our website.
Please check the weather forecast before your arrival and dress accordingly. The show will go ahead regardless of the weather. In the unlikely event that a show is cancelled due to adverse weather, that impacts the safety of the event, a refund of the face value ticket price will be processed within 14 days of the event date.
We ask that you bring only one bag per ticket holder into the event, no larger than 40x50cm and with easy visibility - this will greatly assist our security checks. We do not have cloakroom facilities at the event.
We encourage ticket holders where possible to utilise other modes of transport rather than public transport when travelling to and from the event, for example cycling, walking, driving and taxis. Further information on this can be found here.
Please note that this event is subject to ongoing license and government guidelines and approvals during these unprecedented times. In the event of cancellation due to Government regulations we will process a refund of the face value of the ticket, please note that the booking fee will not be refunded. Refunds will be processed within 14 days of the event date.
And finally, if you're showing symptoms of COVID-19 or live with someone that is please do not attend the event. Equally if you feel unwell at any point during your time with us, please alert a member of staff immediately who will be able to help.